Your Wedding Cake should be something uniquely yours. A stunning one of a kind creation will set your wedding desert apart from all others. Incorporate your personal style and personality with a unique cake topper, an item that means something to the both of you or just go for the bling.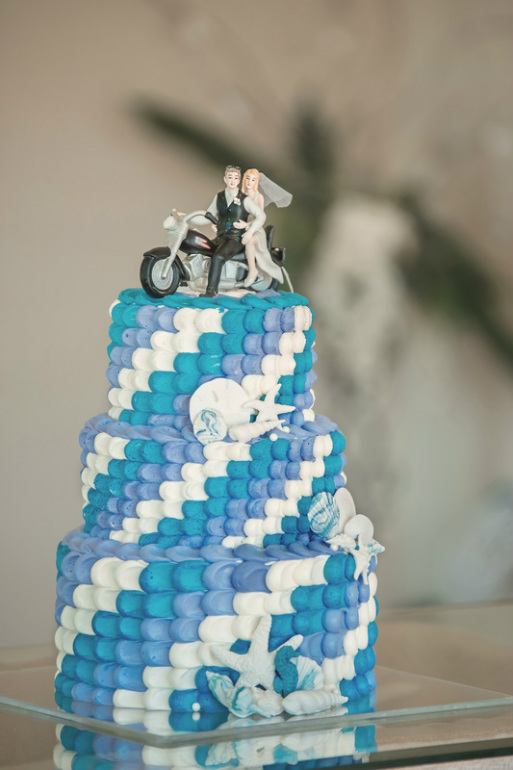 This couple loves the freedom of the open road on their Harley! This truly unique cake was the collaboration of our wonderful cake designer, Chris and the bride and grooms fun loving spirit.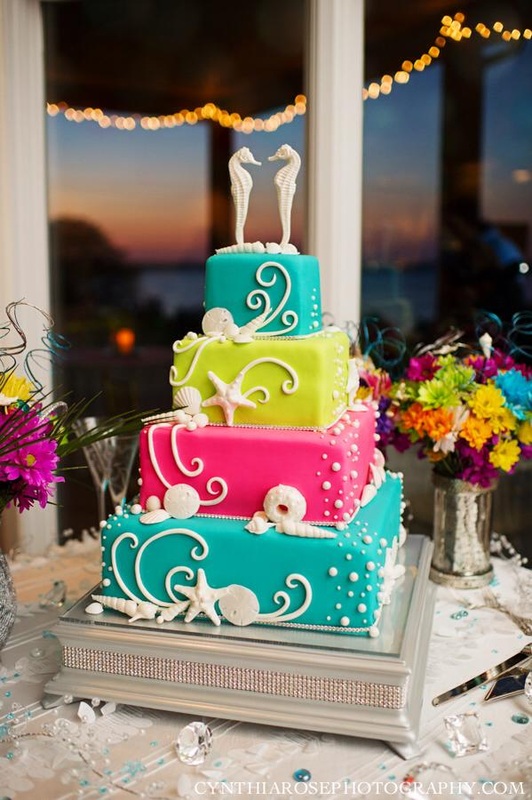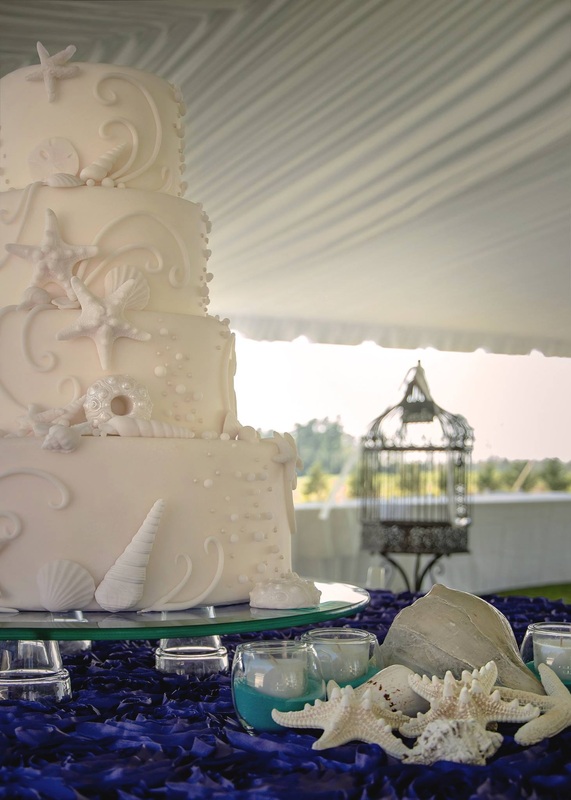 Being on the coast many of our Cake designs are Beach Themed. Our cake designer can make it happen. The attention to detail on these two cakes set them apart!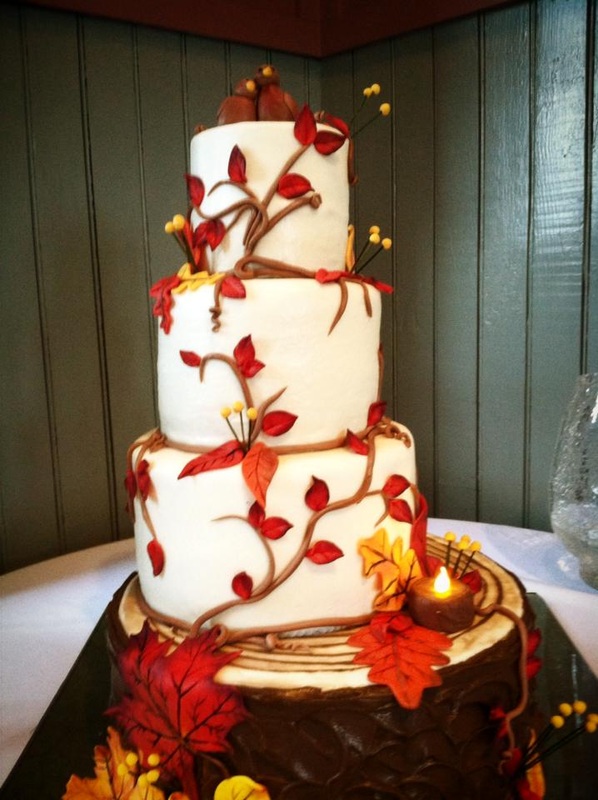 Having a fall wedding or just LOVE the FALL. Incorporate the season into you cake! The possibilities are endless. What ever your dream cake may look like, Neuse Breeze can deliver! Thank goodness for pictures to preserve the memory because these cakes are so yummy, your guests will reduce them to crumbs.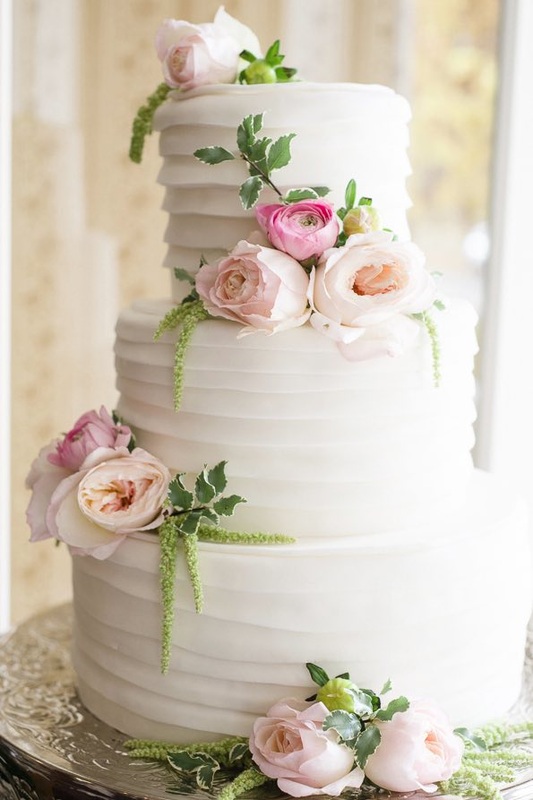 Fresh Flowers always add demension and beauty to any cake.